Pilates Team
Charlotte Farrant - Pilates Teacher and Owner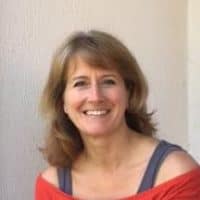 Charlotte had a successful career as a dancer, model, actress and presenter before she started teaching Pilates. Once she stopped dancing to have children, her back started to play up. Mr Butcher was recommended for Physiotherapy, this was when they first met almost 20 years ago. He emphasized to her the importance of correct posture and how strong core muscles help to support the back. There began her interest in becoming a Pilates teacher. Charlotte qualified as a Pilates Mat Work Teacher in May 2002 with the Pilates Institute. Starting with one class a week in St Augustine's Hall, the demad quickly built up to 11 classes. She soon realised that she needed to expand, it made sense to find a studio. Charlotte and her husband bought no.3 Sutherland Avenue in August 2005 and after lots of building work The Body Junction opened June 2006. Extension work was carried out in 2017 which provides 2 therapy rooms and a small studio.
Jen Piper - Pilates Teacher
Jen trained as a dancer, graduating from Middlesex University in 1998 with BA (hons) degree in Dance Studies, it was during this time she had her first introduction to the Pilates technique. It was an integral and invaluable part of her dance training and to what she says owes to an injury free body.  After leaving University she returned to T.Wells which is where she began teaching dance and fitness classes.  Once qualified as a Pilate Instructor she knew immediately that she has a passion for teaching and technique. Jen has gained enviable experience which she brings to each class. Her bright and breezy approach to her teaching, and emphasis to technical details makes her class fun.  Her personal goal is to liberate your body so that it can perform daily tasks with ease.
Daisy Oliver - Pilates Teacher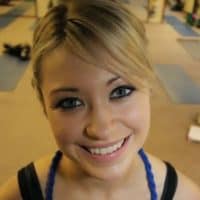 Dailsy is fully certified in Dance Teacher & Pilates Instructor. IDTA & RAD Health and Wellness training includes Mat and Standing Pilates with the Physical Minds Institute, The Method, New York. She also trained in the BarrePlus Method with Sandrine Walker and later developed her own Barre Pilates method. She also holds her Level 2 Group Fitness Instructor, Level 3 Pre and Post Natal Excercise and Level 1&2 Cheerleading Coach qualification. She most recently trained with Darcey Bussell in her new fitness method 'DDMix'. She opened her Dance School 'DaisyChain' in 2012 which continues to thrive. After teaching in London and Tunbridge Wells, Daisy and her husband made the decision to move to Hastings not long ago and became a mummy to her lovely daughter Alice. She is thrilled to join the team at the Body Junction and looks forward to seeing you in class!
Katy Stewart - Pilates Teacher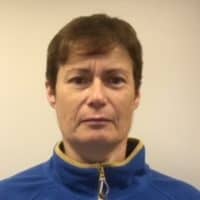 Katy started attending Pilates at The Body Junction about ten years ago when suffering from lower back pain.  The success in relieving this condition led to her enthusiasm for Pilates and eventually to training to become a Pilates Instructor, gaining her Level 3 Pilates Matwork qualification. Katy also has a  certificate in teaching in the lifelong learning sector (CTTLS) for First Aid and practiced Podiatry for many years.  A lifelong advocate of sport, Katy participates in many activities including golf and hockey.  Katy hopes to complete her first Triathlon in 2018.
Mel Feery- Pilates Teacher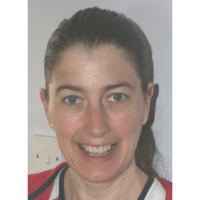 Mel has worked in the leisure industry for 30+ years, her interest being sparked by the building of a leisure centre at her secondary school. She worked in a variety of Sussex Leisure Centres working her way up to Centre Manager and obtaining an Upper Second (Hons) Degree in Leisure Management. Mel became interested in group exercise and qualified in Exercise to Music. She started teaching group exercise classes at Summerfields where she continues to teach today.  Mel soon became interested in Pilates and qualified as a Pilates Instructor and started teaching in Hastings and with us at The Body Junction.
Sarah Warner- Pilates Teacher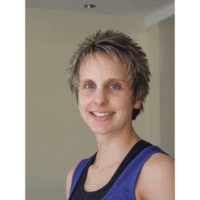 Sarah has been teaching classes in the Bexhill area since 1997 and joined us in 2011. Besides a BSc (Hons) Degree in Sports Science and an advanced certificate in education , Sarah holds qualifications in Pilates; Yoga; Tai Chi; Stability Ball; Nutrition; Massage; Aromatherapy; Kettlebells; Exercise to Music and Fitness Instruction. Sarah is a member of the Fitness Professionals Limited.