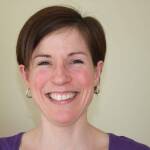 Booking Information:
55 Minute class
£8 per class
Current Classes
Tuesday 11.30am
Highly Recommended for:
Customers With Arthritis.
Tai Chi for Arthritis – with Rebecca
Taken from Tai Chi for Health Institute by Dr Paul Lam with Maureen Miller.
Tai Chi for Arthritis is an enjoyable exercise that can relieve your pain, improve your health and your ability to do things.  What is more, it is easy to lean – almost anyone can do it. In fact, many people who learn the form, like it so much that they continue to practice and enjoy the benefits of Tai Chi for years.
What is Tai Chi?
Tai Chi originated in ancient China where it is considered a martial art.  There is much more to Tai Chi than one can see, and virtually no one can describe this complex art in a simple sentence.  But, basically, Tai Chi consists of slow continuous whole-body movements, strung together in a form.  Like dance, the movements are learned and follow one after the other.  The essential principles of Tai Chi include mind and body integration, fluid movements, controlled breathing and mental concentration.  The central focus is to enable the qui (pronounced chee) or life force, to flow smoothly and powerfully throughout the body.  Total harmony of the inner and outer self comes from the integration of the mind and body.  This can be achieved through regular practice.
Tai Chi for Arthritis Programme.
In 1997, Dr Paul Lam, a family physician and tai chi mater, led a team of tai chi and medical specialists to create this unique programme (it is easy, enjoyable and safe for people with arthritis to learn).  Medical studies have shown the program to relieve pain for people with arthritis and improve their quality of lives.  For this reason, arthritis foundations around the world are giving it their full support.  Although especially effective for arthritis, it is also suitable for any beginner for health improvement and effective to prevent falls.
Medical authorities agree that suitable exercise for people with arthritis should incorporate components that can improve muscular strength, flexibility and fitness.  Increased muscular strength supports and protects joints, which will reduce pain.  Flexibility exercises also help to reduce pain and stiffness, thus improving mobility.  Stamina or fitness is important for overall health and proper function of your heart, lungs and muscles.
Tai Chi for Arthritis helps people with arthritis to improve all these and more.  Additional benefits include improving relaxation, balance, posture and immunity.
Call The Body Junction for more information and class details with Rebecca Lunn.
Testimonial:


'I have been to a few classes and none compare to the knowledge and hands on teaching at The Body Junction.'