Sound Therapy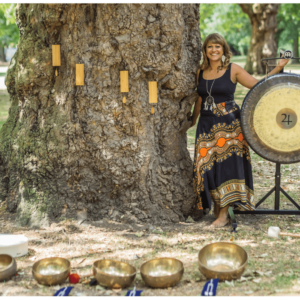 Booking Information:
Contact Ann direct for all info
07984 268975
Sound Therapy uses sound, music and specialist instruments
played in therapeutic ways, combined with deep self-reflection techniques
to improve health and wellbeing.
Ann is offering
Hypnotherapy
Neuro-linguistic programming (NLP)
Breathwork
Reiki Master Teacher – Teaching & attunement of Reiki 1,2,3
Reiki (USUI) with crystals and sound healing
Reiki Drumming Healing, Journeying
Angelic Reiki
Shamanic Energy Healing, Journeying, Past life, Soul Retrieval, Ancestral Healing
Meditation incorporating Cacao ceremony
Ann offers tailor-made wellbeing group workshops, which she is excited to be bringing to the Body Junction.
Please email lotusflowerwellbeing@gmail.com to discuss your needs.