A centre for improving how your body feels and functions
The Body Junction offers Pilates classes  alongside offering Physiotherapy with Peter Butcher through his Bexhill Physiotherapy Clinic.  We provide over 30 Pilates classes, Ballet Barre, Tai chi,Fitness and Yoga classes.
 If you are interested in attending a class, regular Induction Classes are offered as an introduction . see dates below. We keep classes small here at The Body Junction (Maximum of 10) in order to keep an eye on what everyone is doing and provide individual correction during classes.
  Pilates is a form of gentle exercises which targets the deep core and pelvic floor muscles which when regularly exercised in the correct way can help to achieve a good posture and strengthen not only the back but the body as a whole.  
We also provide other therapies here at The Body Junction including Massage, Reflexology, Acupuncture, Reiki, Shiatsu Thai yoga massage , Chiropody and more. Full details can be found on this website.
The Body Junction provides disabled access and there is free parking in the car park and on the road.
On the Physiotherapy side there are two Physios here; Peter Butcher MMACP, MCSP, Grad. Dip. Phys. and Tracey Butcher MACP, Grad. Dip. Phys.  Both Physiotherapists are registered with the Health Professions Council and the Chartered Society of Physiotherapy, and continually develop their clinical skills to enhance and improve their delivery of treatment.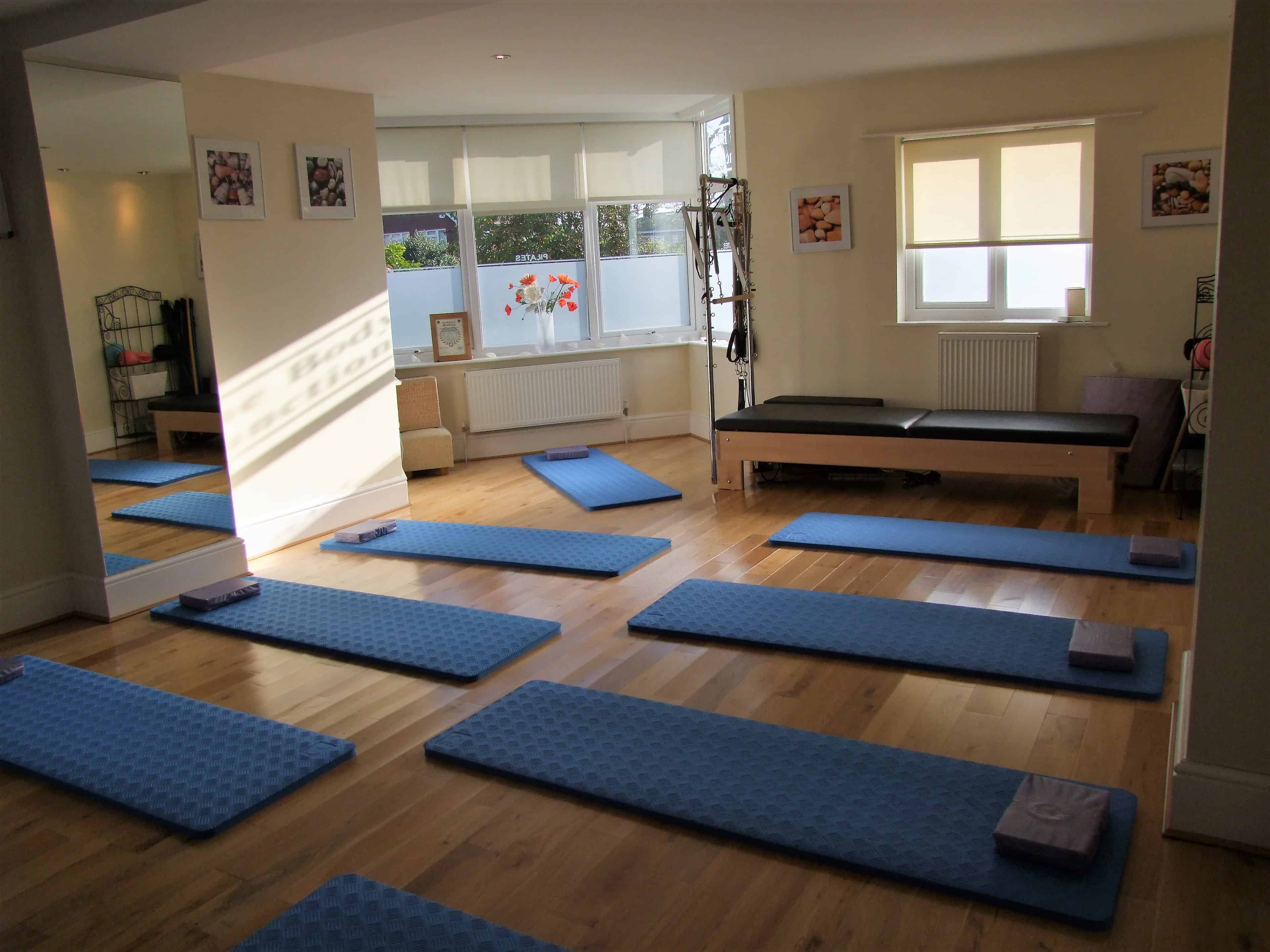 COVID-19 UPDATE
Due to us having to follow the Government Guidelines, until further notice, all Classes at The Body Junction will be Cancelled. However, Charlotte will still be continuing with 1-1 sessions as long as clients are not showing any signs of cold, cough or flu like symptoms.
Updates will be issued as and when they are received by us.
Physiotherapy and Chiropody come under the 'Medical' umbrella and are following their Governing Body guidelines.  At the moment they will continue to treat those patients that do not show any signs of cold, cough or flu like symptoms.
Please call 01424 224164 for Peter or Tracey Butcher, Physiotherapy and 07751832718 for Naomi Creasey and Podiatry.
Please keep well and positive and we will see you again when this light at the end of the tunnel becomes clearer.  All the very best.
POLITE NOTICE:
Any clients coming for appointments or classes, please cancel if you have any symptoms which could be contagious, or potentially the corona virus. Full guidance is attached and on gov.uk.
If you have any coughing, sneezing, feel unwell, flu symptoms, have a temperature etc, please cancel your appointment or class.
This is in accordance with government guidelines.
We clean and sanitize on a daily basis, however we need your help to keep our studio/practice as sterile as possible.