A centre for improving how your body feels and functions
The Body Junction opened in 2006 offering Pilates classes to the public alongside offering Physiotherapy with Peter Butcher through his Bexhill Physiotherapy Clinic.  Over the years classes have grown and The Body Junction now provide over 30 Pilates classes, Swiss Ball Classes, Ballet Barre, Fitness Conditioning and Yoga classes.
The Body Junction has a lovely clean studio which is fully equipped with mats, bands, balls and more, providing Pilates classes suitable from beginners to advanced; special back care classes ; Ball classes and Remedial classes. If you are interested in attending a class, regular Induction Classes are offered as an introduction and dates can be found on our website. We keep classes small here at The Body Junction (11 max with only 8 in the back care class) in order to keep an eye on what everyone is doing and provide individual correction during classes.
Many people do not realize that Joseph Pilates also designed amazing equipment, we offer 1 to 1 sessions using the Reformer and half trapeze too.  Pilates is a form of gentle exercises which targets the deep core and pelvic floor muscles which when regularly exercised in the correct way can help to achieve a good posture and strengthen not only the back but the body as a whole.  
We also provide other therapies here at The Body Junction including Massage, Reflexology, Acupuncture, Reiki, Chiropody and more. Full details can be found on this website.
The Body Junction provides disabled access and there is free parking in the car park and on the road.
On the Physiotherapy side there are now three Physios here; Peter Butcher MMACP, MCSP, Grad. Dip. Phys.  Rebecca Lunn MCSP, Bsc (hons) and Tracey Butcher MACP, Grad. Dip. Phys.  Each physiotherapist is registered with the Health Professions Council and the Chartered Society of Physiotherapy, and continually develop their clinical skills to enhance and improve their delivery of treatment.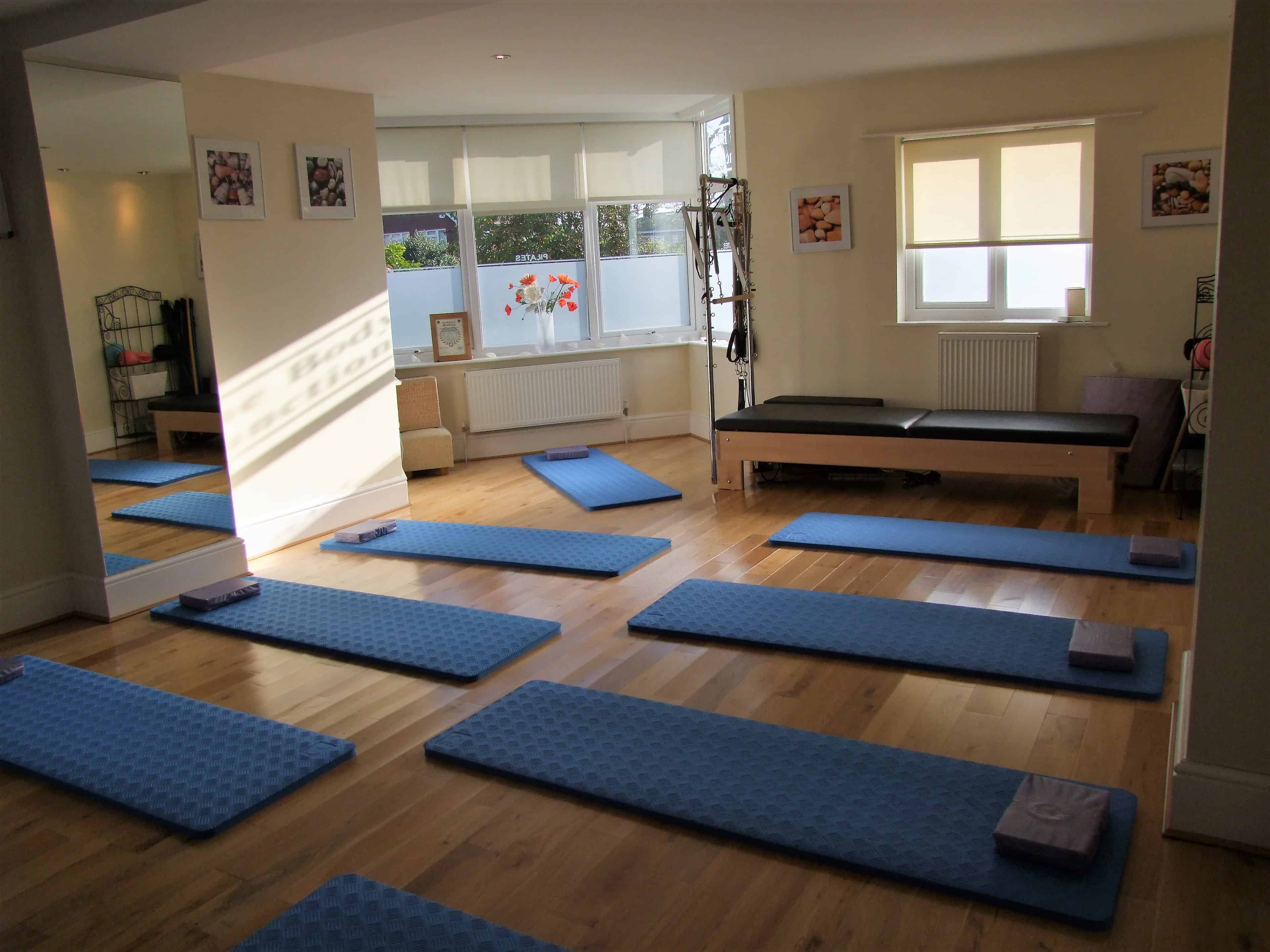 new February term table… holiday classes… fascia workshop…
Along side the standard Term Time Classes beginning the 25th February, The Body Junction is now offering its new February Half Term Holiday Class timetable ready for customers to book online and on top of that we are also offering an exciting one off Fascia Workshop!